Learning to paint on clothes gives you the ability to customize almost anything you choose to wear. It has become a hot trend but there are some things you should know before you get started.
Thanks to Rain Mang for the help on the tutorial. Make sure to check out his shop if you want some nifty cool art supplies.
Let's take a look at a cool example. Keep in mind, Rain has been doing this for a long time and is very detailed and professional. We suggest keeping your first designs simple and minimal.

---
Materials to Paint on Clothes
Acrylic paints
Using a variety of colors adds a spice to your design, but which colors you choose is completely up to you. We suggest finding a good fabric paint for clothes by trialing different brands.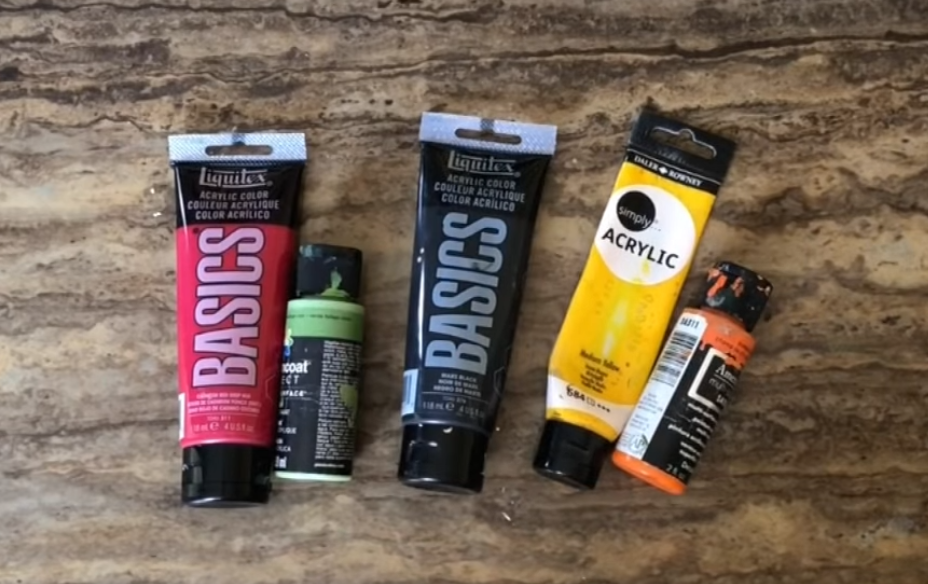 ---
Textile Medium
This magic stuff will allow acrylic paint to become permanent, flexible, and washable fabric paint. Always, always, always use two parts acrylic paint to one part textile medium. Any more than this ration will create a troublesome consistency. Mix well.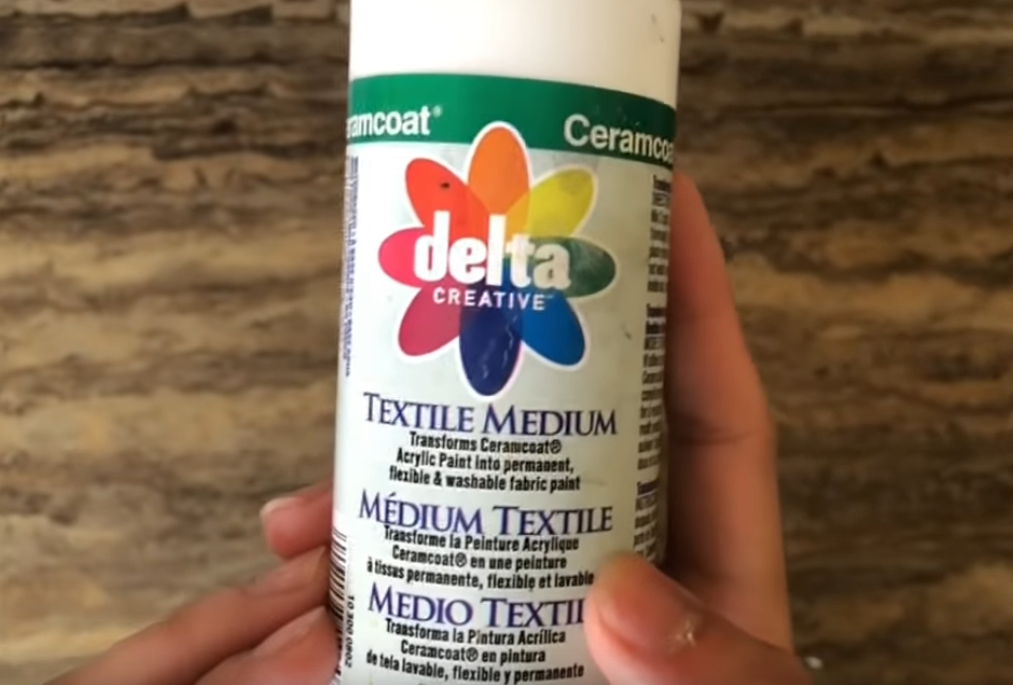 ---
Paint brushes
With any working of acrylic paints, you'll need your tools. Having an arsenal of brushes at your disposal will come in time. For now, we suggest finding your favorite two brushes. Remember, you may prefer differing brushes on fabric/ denim than you do on canvas.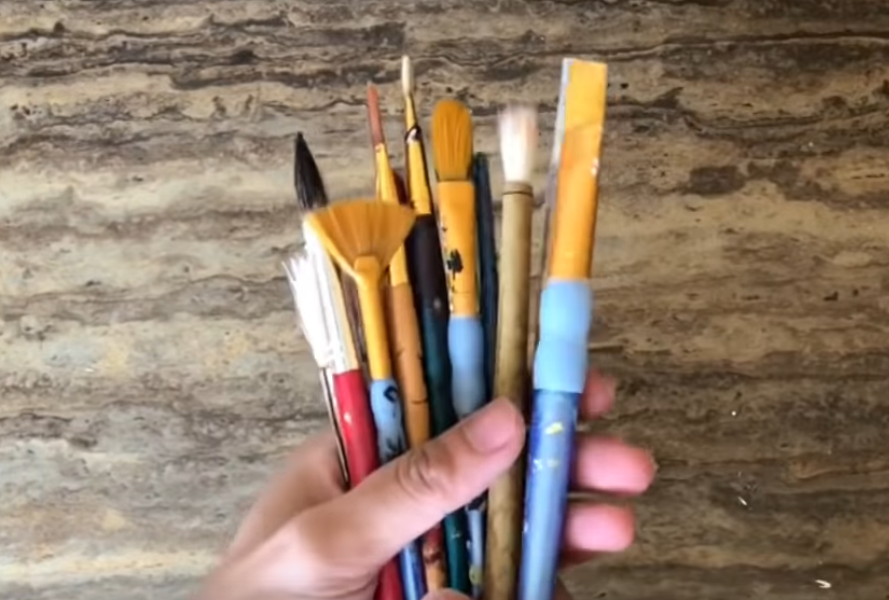 ---
Denim clothing
Let's take a step back. Let's start with a swatch of denim. Perhaps you have old clothing you'd like to start on. Or even just a piece cut from your old denim jeans like seen below.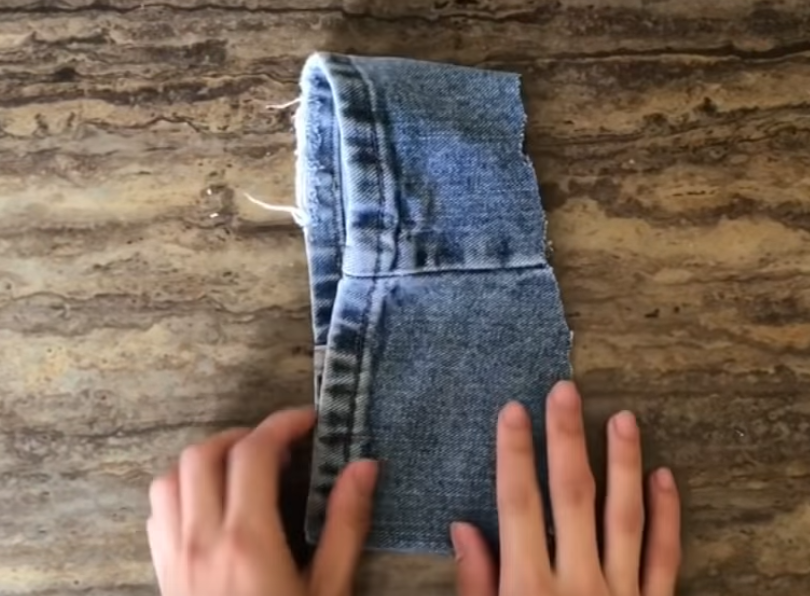 ---
Testing out the acrylic paint
As an initial step, we are just going to experiment with our paints.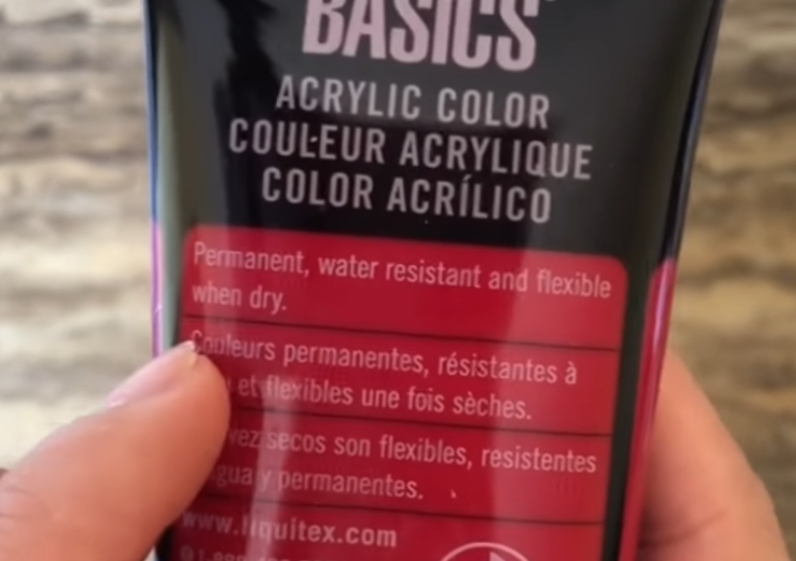 First, let's do our version of a color wheel. Remember, as you're not painting on white, the tints and hues may come out a bit different. Test your colors and see how they spread and dry to the denim.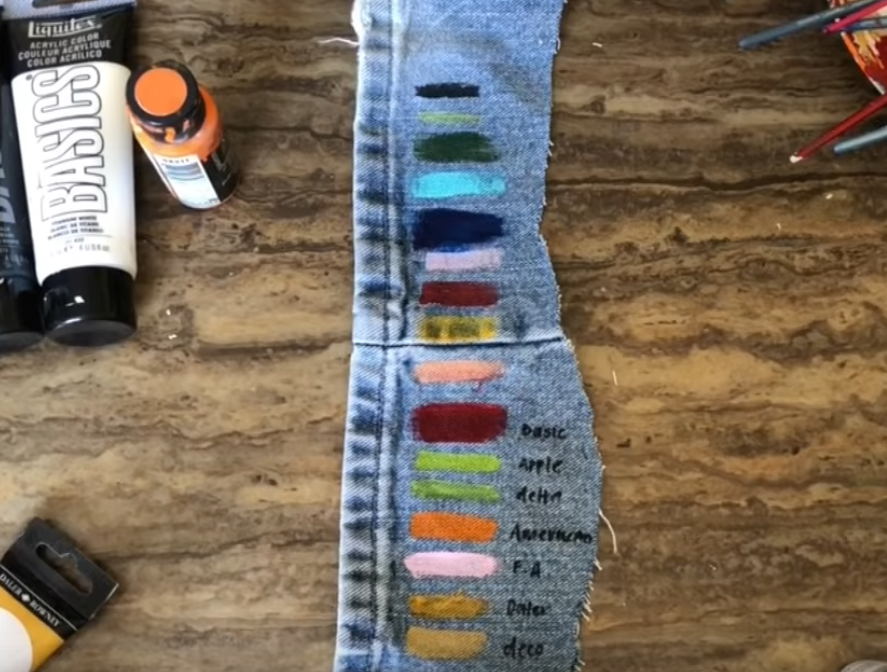 Next, we are going to iron over the experiment swaths. This will, theoretically, make it possible for you to wash the paints.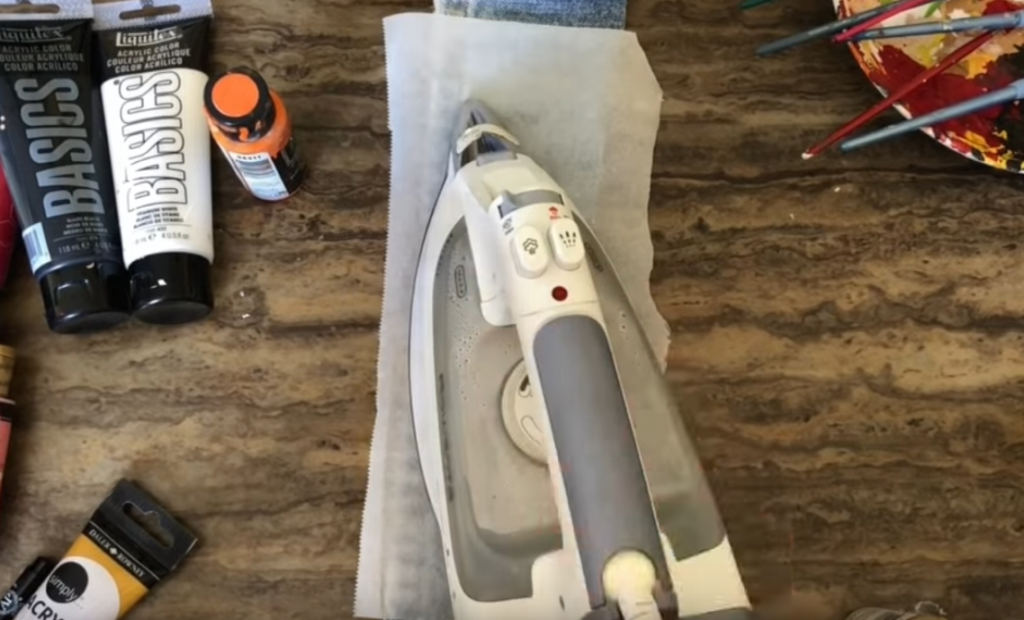 Next, let's test the iron theory by throwing the denim in the wash. If it worked, your denim will emerge without color fading.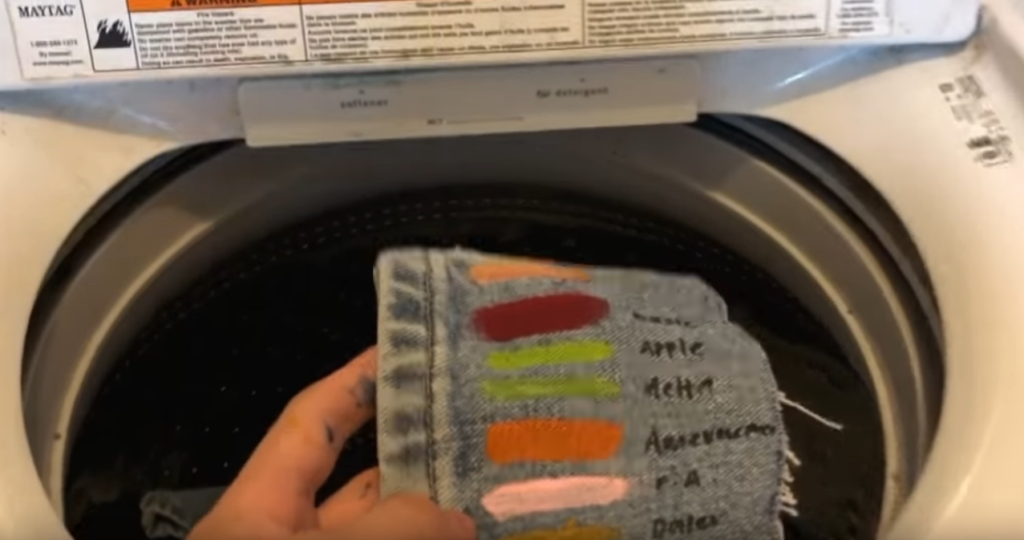 Once you know that the colors don't fade, you can safely begin on your real design. Now, with a little bit of practical experience under your belt when it comes to paint on clothes.
---
Painting Ideas on a Denim jacket
Paint with Acrylic directly on the jacket
This seems like the obvious technique. It's what this whole article is about. But there are other ways you can create in addition to painting the denim directly. Check out other ways below.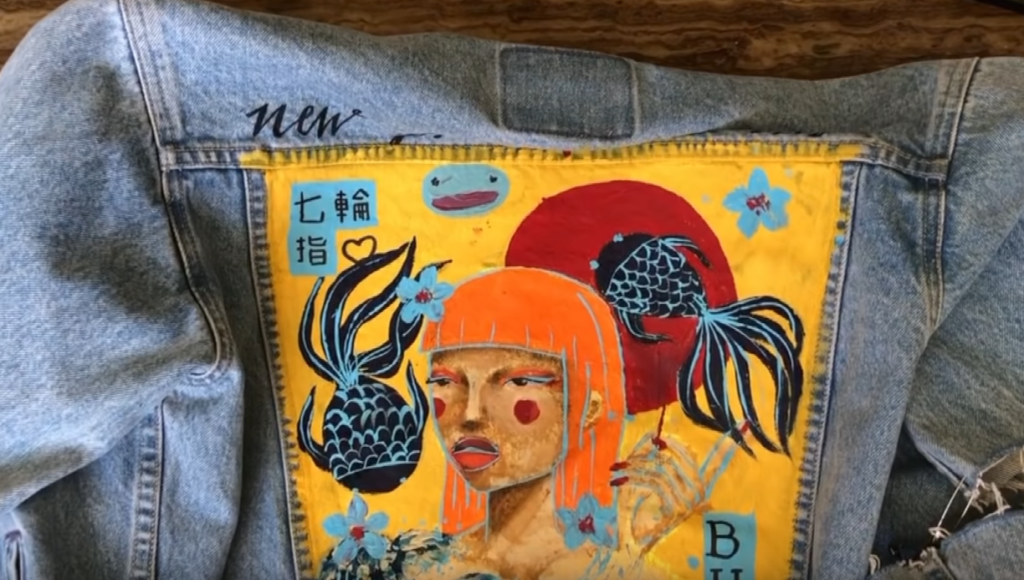 ---
Paint in Acrylic on a canvas then stitch it to a denim jacket or any other fabric
Add some zest by mixing two arts in one piece. Feel free to stitch an additive to your painting if you so choose.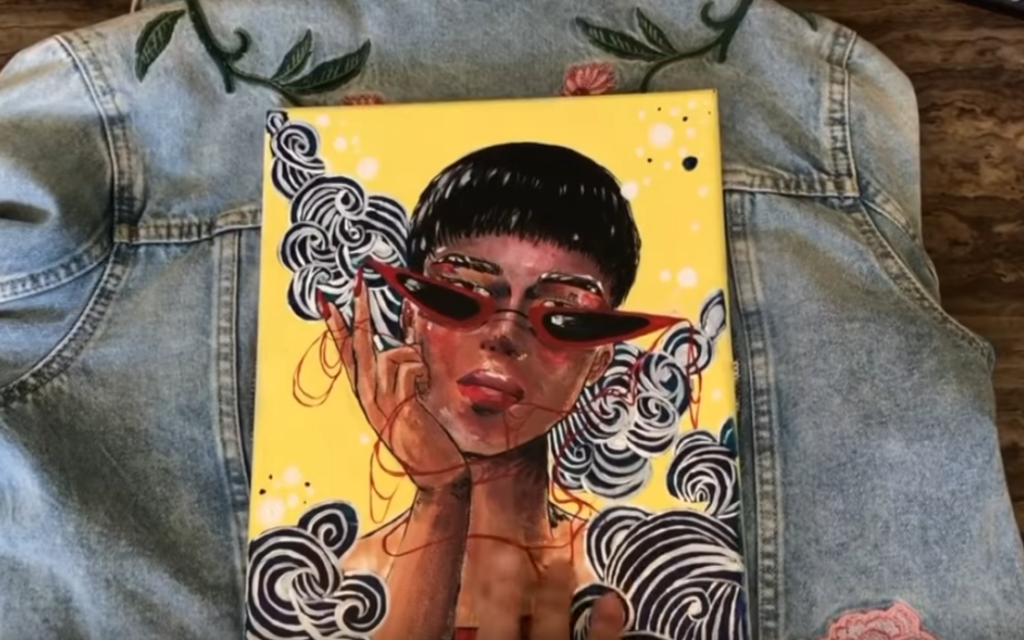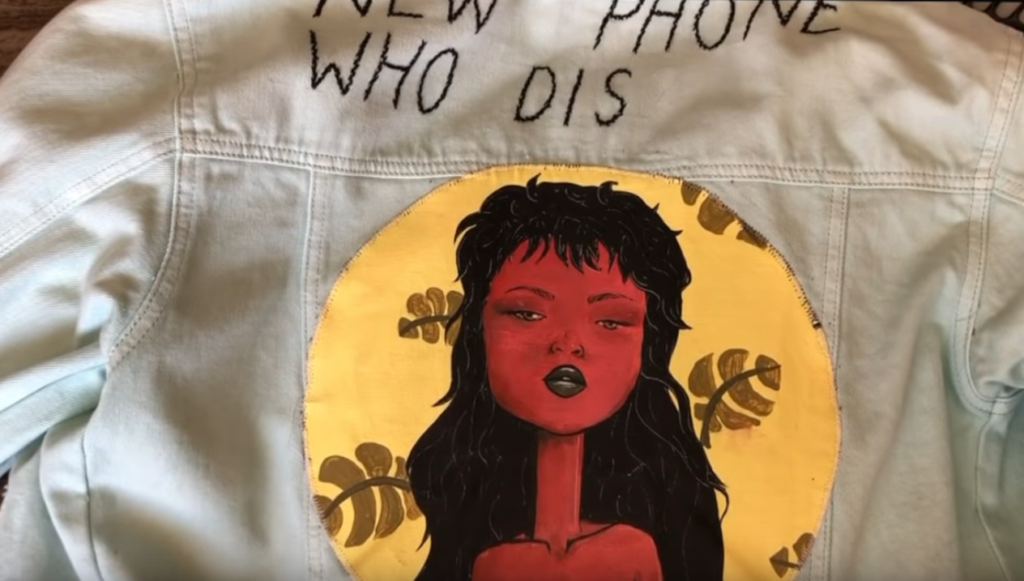 ---
Do's and Don't
If you have money, use some to invest in your hobby (fabric paints).
If you're broke, you can use acrylic paint and textile medium to create a synthetic fabric paint.
You must read labels!
Always use a 2:1 ration when creating your own fabric paint. That is, 2 parts acrylic paint to 1 part textile medium.
Wash denim beforehand.
Let it dry 24 hours after painting before wearing or washing.
Use iron and wax paper to set it permanently.
Don't try to use the iron before it is appropriately dried.