In this post, we will focus on techniques for acrylic paint on glass. Primarily, we will learn how to paint a glass bottle.
Thanks to the help from our friend, Amy Ressa, for her help in creating this tutorial. If you haven't already, make sure to check out her store on Etsy.
---
Can You Use Acrylic Paint on Glass?
You can certainly use acrylic paint on glass. As well as a variety of other surfaces. However, there are a variety of preparation steps you must take before doing so to get the best outcome. Those steps we will outline in the below tutorial.
---
What Kind of Paint to Use on Glass
The best paint for glass is enamel paint. The durability of this kind of paint works well on the smoothest surfaces.
---
How to Paint on Glass
Painting glass can be fun. Here are the steps you must take to achieve the best outcome:
---
Step 1: Choose your paint
In this tutorial, Amy has chosen a FolkArt multi-purpose paint. It's a good choice and we suggest any multi-purpose paint to work well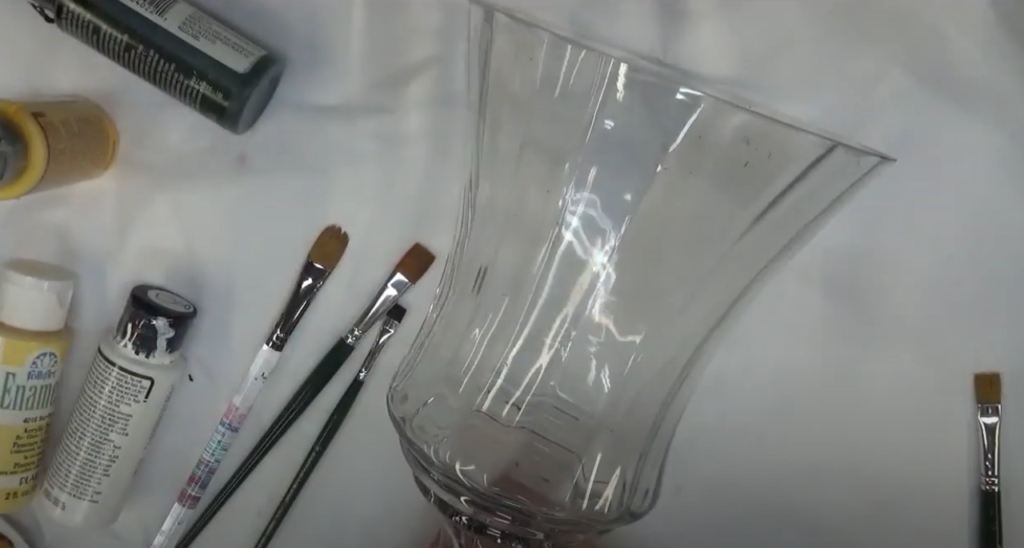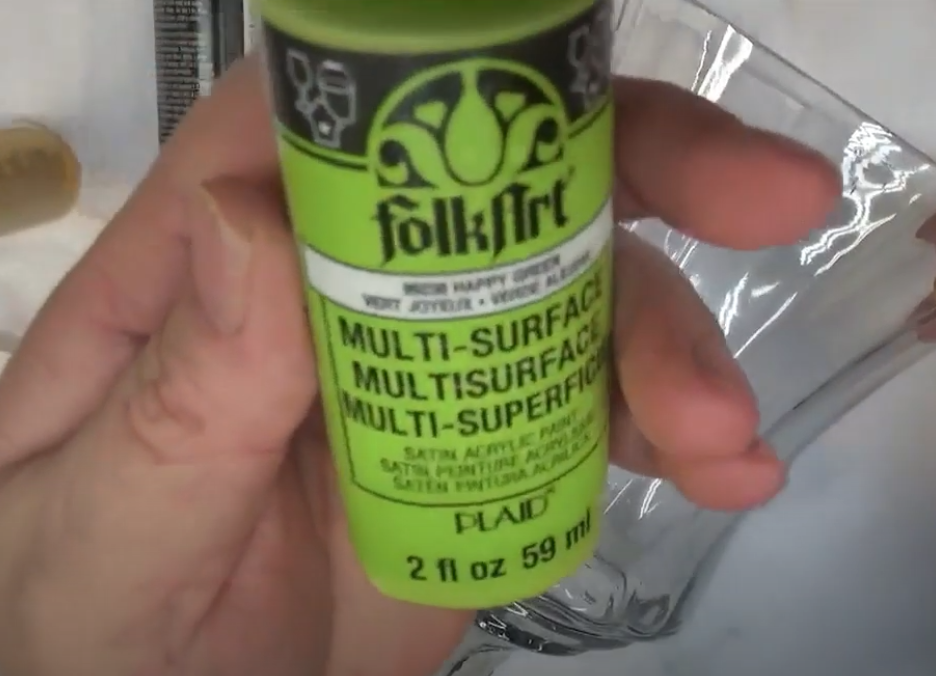 ---
Step 2: Start with background
In the tutorial, you can see light colors are laid down first and further darker colors are placed secondly. As you can see from the images, the thicker the coat the better.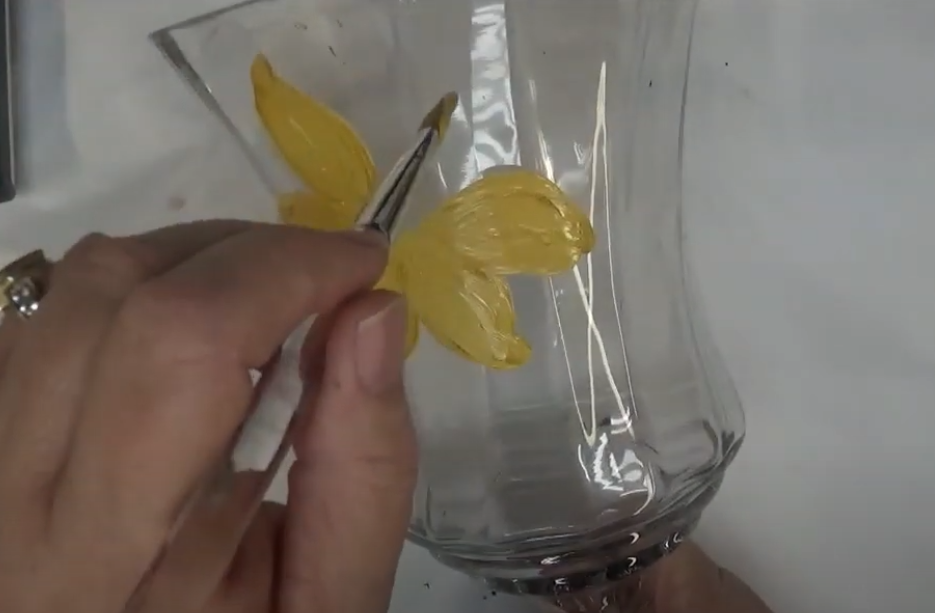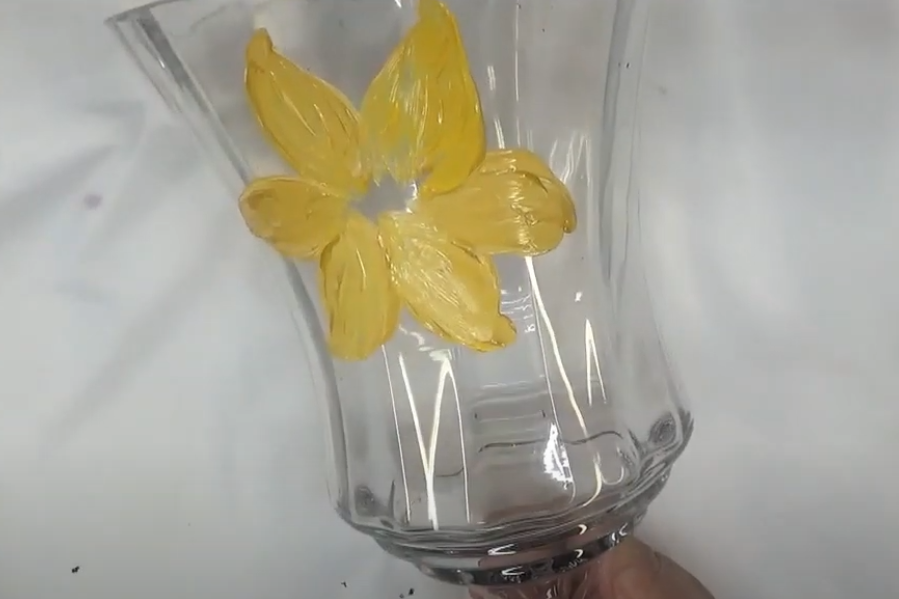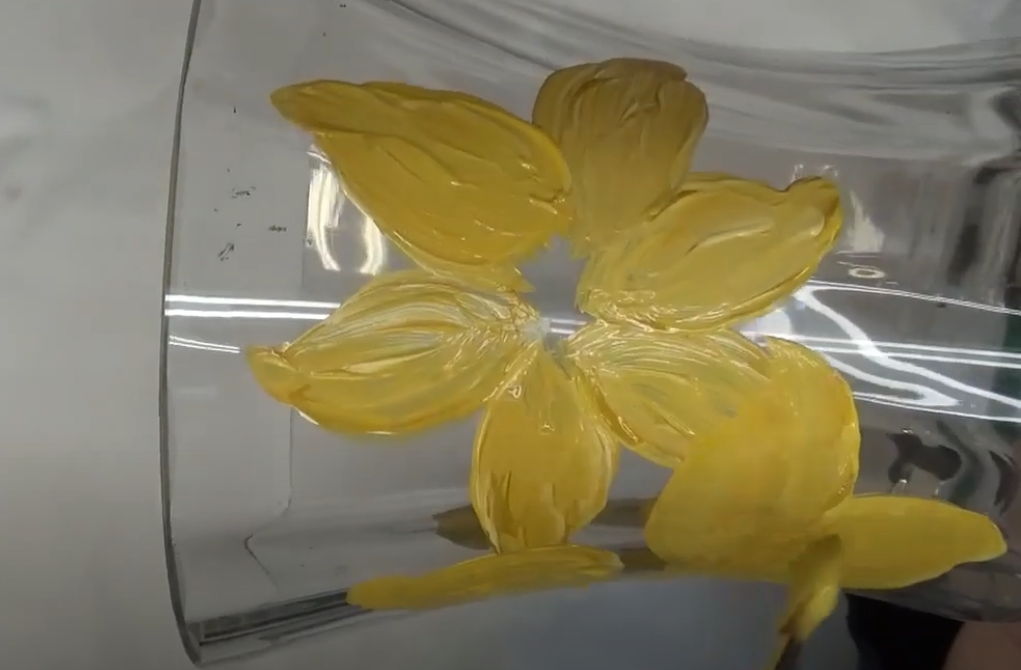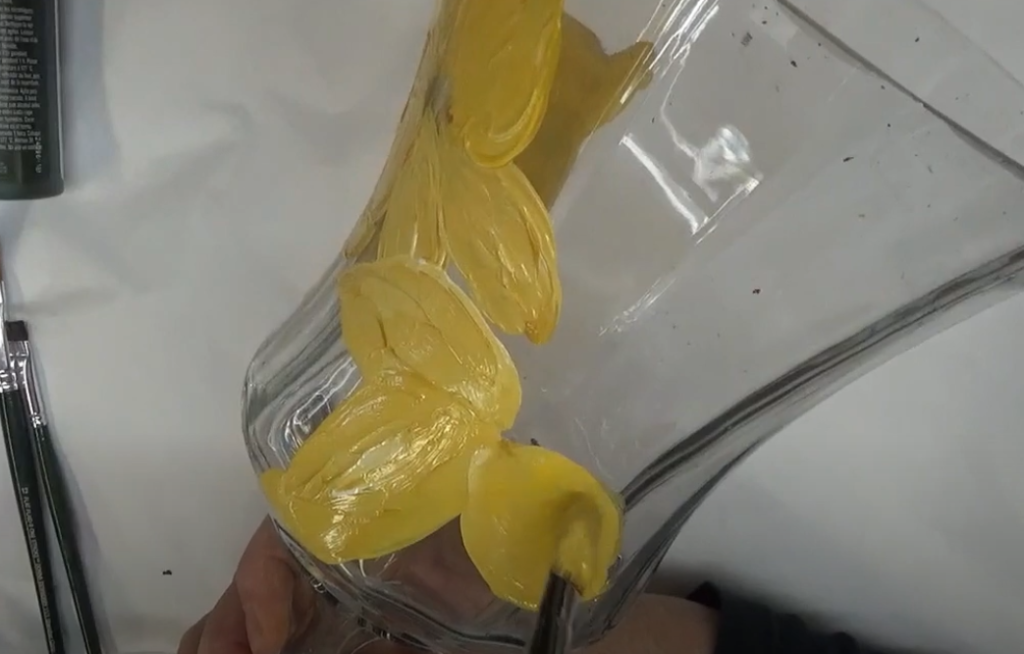 ---
Step 3: Paint the foreground
After the background dries, you can work on your colors in the front.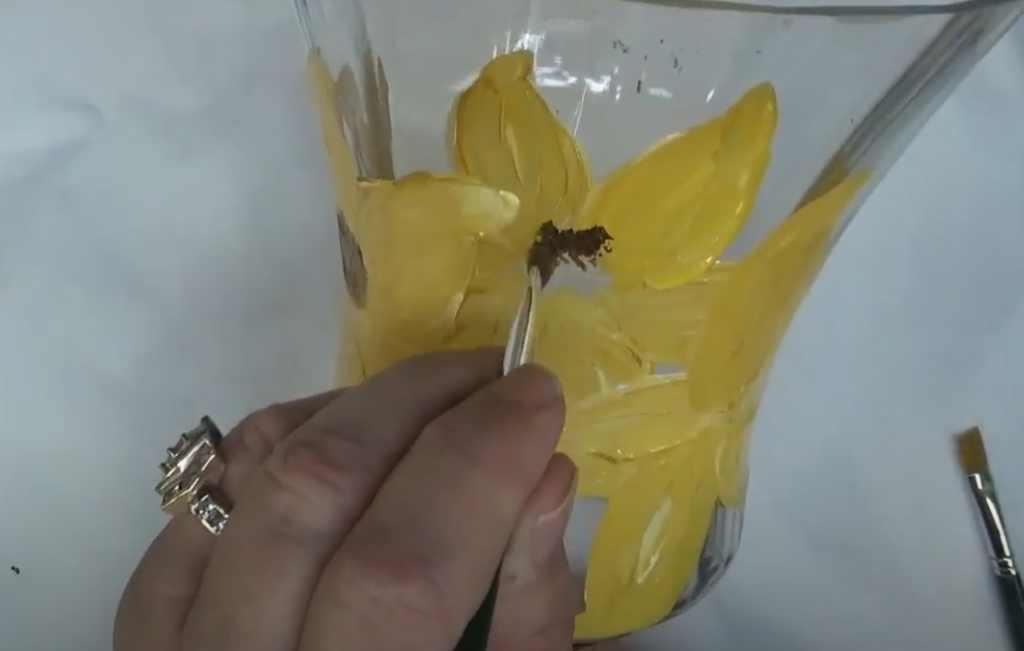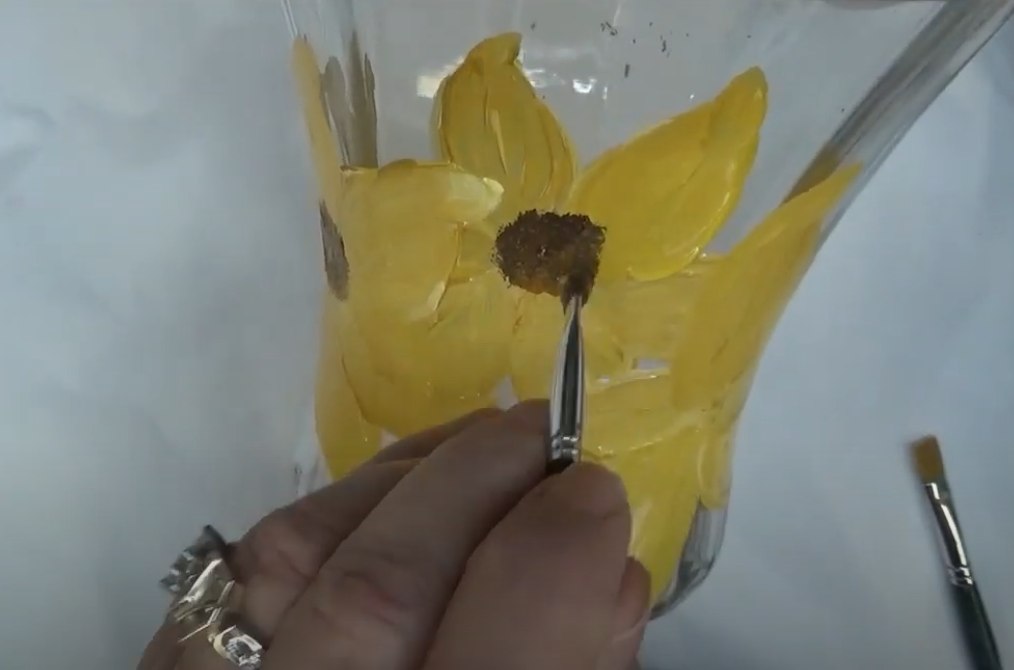 ---
Step 4: Details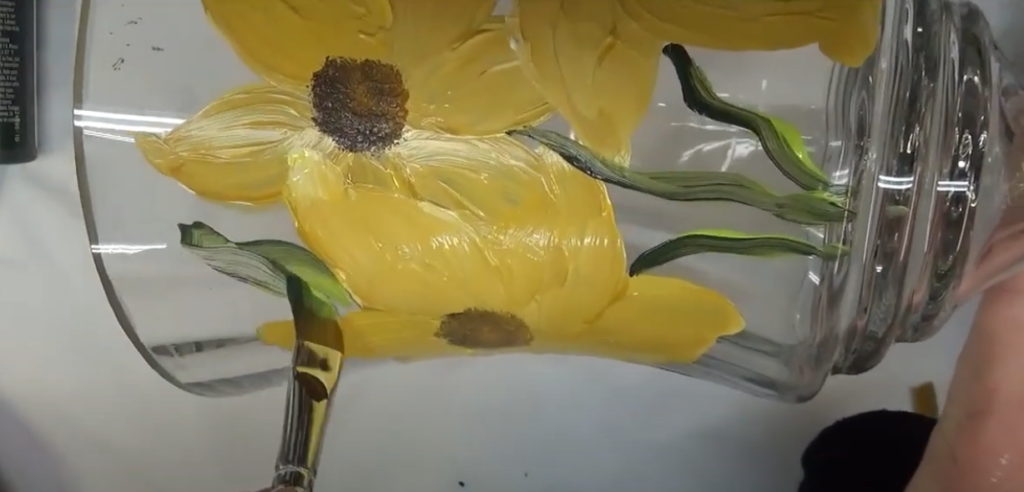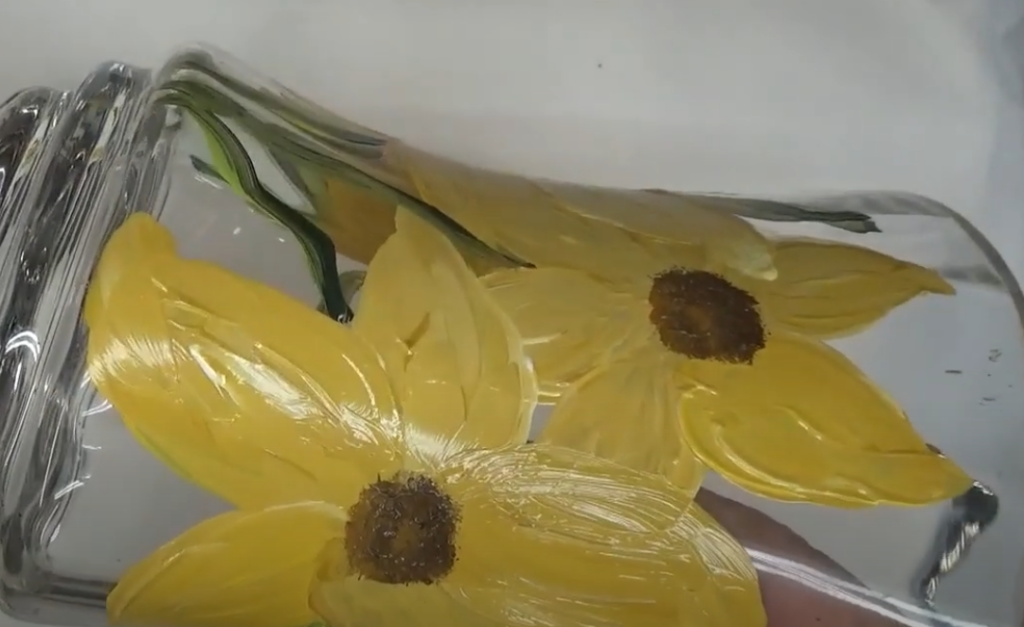 Details come later in the process. These can be smaller strokes, in hard to reach areas, and where you may need to use a finer brush.
---
How to Remove Paint from Glass
There are two basic ways to remove paint from glass. The first involves vinegar and a rag, the second with a razor blade.
We suggest using a razor blade only when absolutely necessary. If too much pressure is applied, you can permanently scratch the surface if done wrong. A rag with vinegar is (usually) much more effective and safe.
---
Learning Acrylic Paint on Glass is Easy!
Good job! When you're ready, you can move onto new craft ideas like how to paint glass jars and also paint wine glass ideas.
If you have specific questions, feel free to reach out to us. We'd be happy to answer. Also, we'd love to see your finished products. Leave a comment below with a photo of your masterpiece. Happy Painting 🙂